Go Ahead…Pick A Shape. Any Shape!
THEY'RE FREE!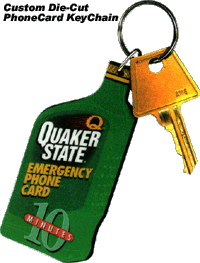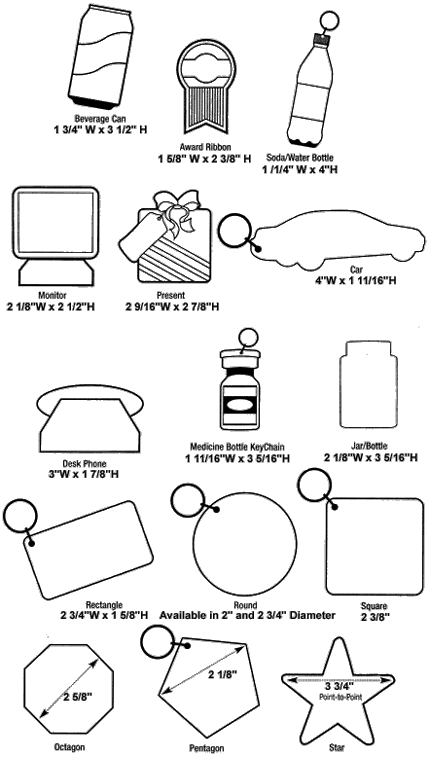 Add pizzazz to your PhoneCards by die-cutting into one of the FREE STOCK DIE-CUT SHAPES shown above.

Or, go ahead and design a unique, CUSTOM DIE-CUT in just about any shape imaginable…logos, products, containers, etc.
Any Stock Die-Cut PhoneCard shape is FREE.
Custom Die-Cuts are $490. The Die-Cut shape should be sized within a 3 3/8" x 2 1/8" area.
Remember…
any PhoneCard can be Die-Cut into practically any shape.