LAST MINUTE HOLIDAY PROMOTION IDEAS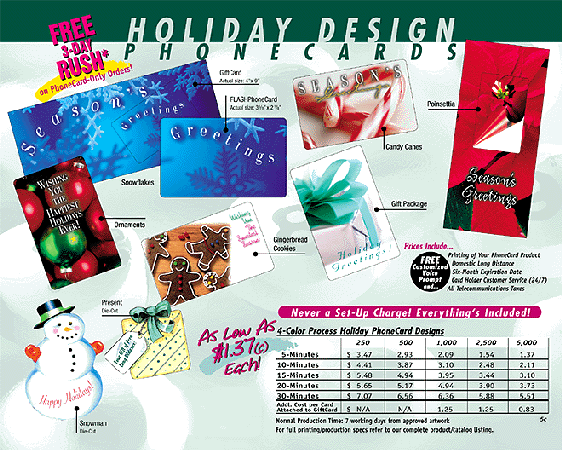 Send us your logo and have your HOLIDAY PHONECARDS in as little as
3 - 7 working days!*
Everyone has someone to call for the Holidays! With these great prices and designs, who can resist?
Contact us today to learn more about our current FREE 3-Day Rush Special!**
*Production Times are from the approval of artwork.
**3-Day rush special applies to Credit Card FLASH PhoneCards only.
Catalog quantities and pricing only. Offer valid thru 12/31/00.
***4 x 9" GiftCard can not be customized; as shown.